As 2015 draws to a close, and the original line in Cheshire awaits lifting I'm reflecting on my garden railway journey and what the future holds for the EJ&KLR?
The line has matured wonderfully, shown here in May 2015.
This project was started with my Dad in November 2010 just two months before he passed away. He never saw a train run in the garden in anger, but the project was a great tonic during grief and it's construction brought my Mum and I closer together. In the years that have passed since, it's become a real focal point when we visit with both my children loving to play with the big trains in the garden, so much so that when it's raining we still get out the 'indoor' track and set it up in the lounge.
My late father, playing with the original starter set.
The line looked very bare when first built, this is from
May 2011, 4 years prior to the photo at the top of this post.
After my daughter's Stainz starter set, and my Dad's Bachmann 3-truck Shay, my original preference was for Austrian outline narrow gauge - and this included both off the peg LGB models (the U and 2095) and modified (Frank S tank) and scratchbuilt (O&K diesel). I also added some other suitable models (the Rugen tank, with a more standard roof) and a beautiful kit built Romanian built Faur L18H (Lxd2) diesel. The stock was modified and repainted and refurbished bargain purchases of E-bay and some interesting scratchbuild projects (the Roll-wagen).
The LGB Frank S tank conversion, with some
refurbished and repainted rolling stock.
The wonderful Blauturm Faur L18H kit.
The scratchbuilt O&K, parts from a
Bachmann Davenport and LGB cab.
The roll-wagen with LGB standard gauge wagon load.
However as my kids got older nipping over to Mum's was less frequent and the line became less used, and my modelling interest found a home in 009 (1:76) modelling.
Creech Bottom, my 009 layout.
So what does the future hold for the EJ&KLR? Well I don't intend on selling any of the original stock, but where a line will be built remains to be seen. My Mum is keen on a small layout being built at her new home in Pembrokeshire - but the garden is very small so it will be only suitable for the Stainz tanks and small 2-axle stock I'm afraid. There is scope to build a line at my home in Cheshire as well but we have pretty terrible weather so I'm not sure how much running vs maintenance would be required. As my 009 interests have morped into UK outline, French outline and Eastern European outline, I found myself searching for the LGB Feldbahn stuff, and have recently bought a 20hp O&K and 4 wagon set - and plan to add the Deutz diesel when it's available... this gives me options... Re-focus the EJ&KLR as a forestry railway 'somewhere' in Eastern Europe (and rebrand the U-tank as EJ&KLR - sell off the 2095), or think about building a field railway, think overgrown track, scruffy buildings, small trains - that gives me an excuse for 1) low maintenance and 2) use of cheap R1 track and points (field railways usually use sharp radius panel track).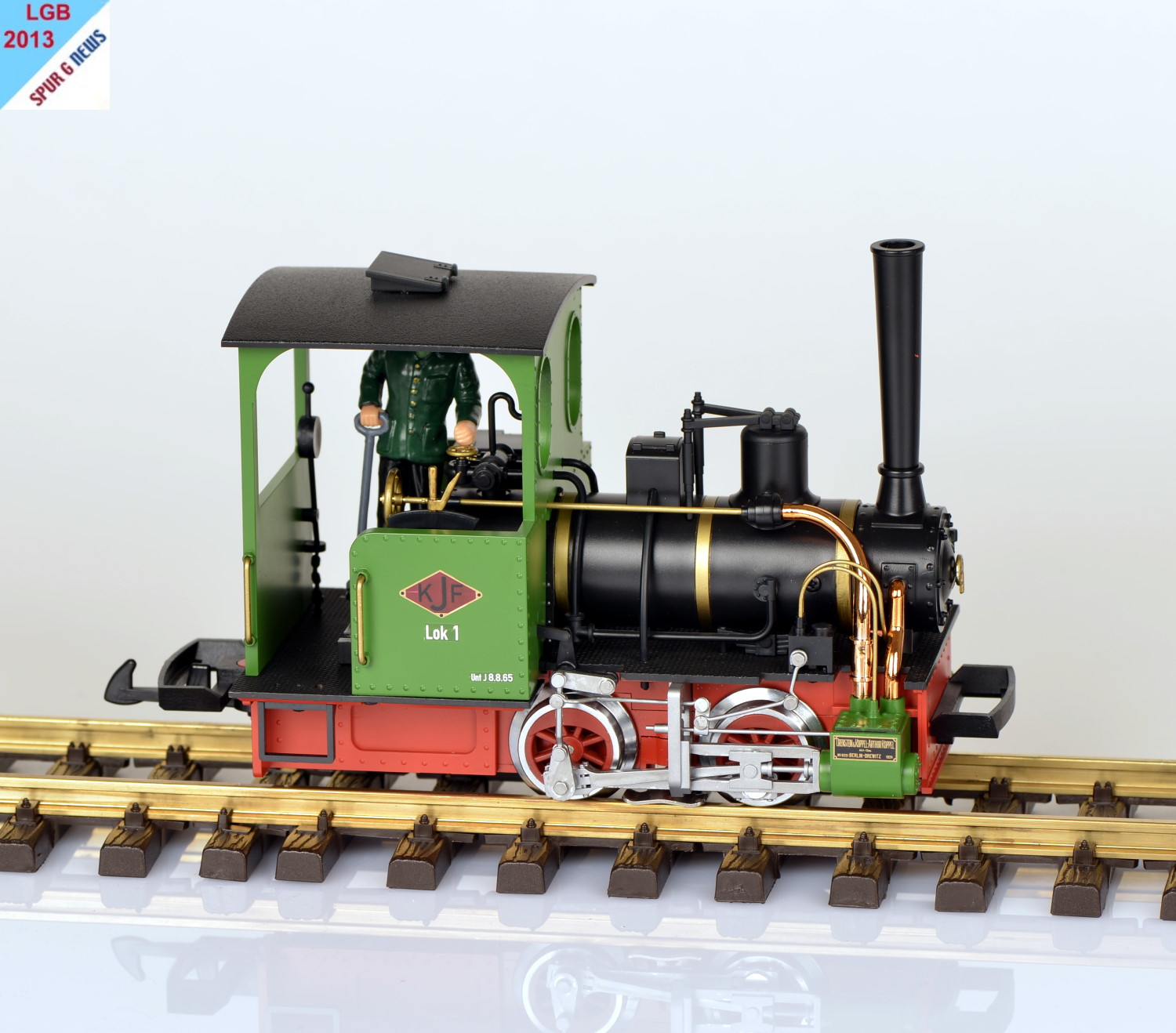 Whatever happens though, LGB and garden railways, albeit indoor for the short-term, have a part in my life. Thank you for reading this blog over the years - I hope in 2016 I have more content to share and more frequently keep things up to date!